Information about volleyball State Semifinals tomorrow night. Cost for admission is set by KSHSAA; $7-Adults, $6-students. No passes accepted. KAIR Radio will be broadcasting live. This state semifinal is a best 3 out of 5 match. We will be able to live-stream the event. Here is the link. joseph worthington is inviting you to a scheduled Zoom meeting. Join Zoom Meeting
https://us02web.zoom.us/j/3828701134?pwd=YXgzaThRbTJDY2lLNnZYVGU2NDN1QT09

Mrs. Deviney's first grade shows off their new October books. Thank you to everyone who donated to Scholastic Books so the students could receive free books each month this school year. 📚👧🏼🧒🏻💚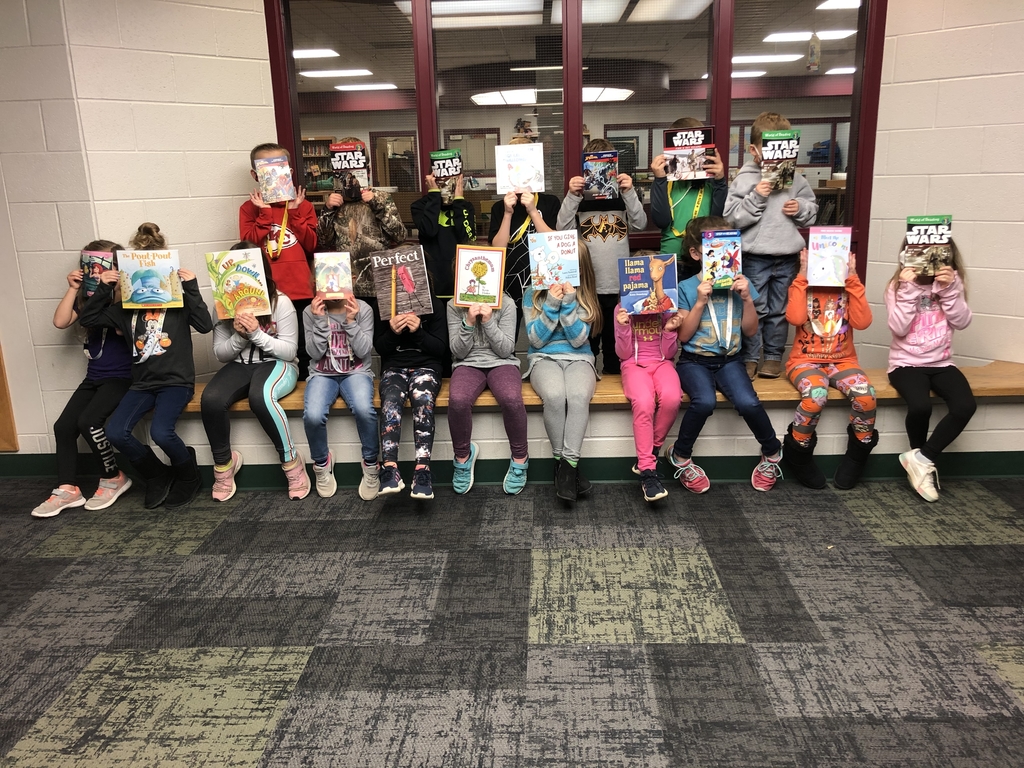 Due to weather concerns, NHS Induction Ceremony is postponed until November 2nd, at 7:00PM. Also, Financial Aid Night with Mr. McFarland will be moved to November 5th at 7:00PM. Change your calendars.

Way to go Girls. More hardware for the wall.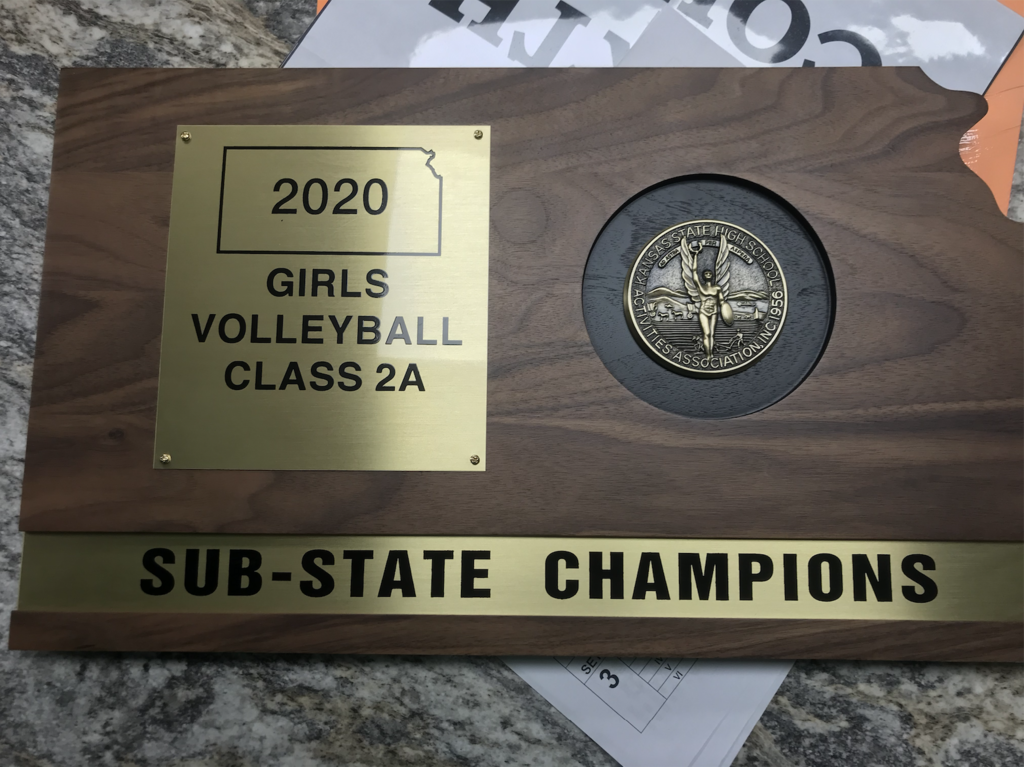 Jefferson County North defeats McLouth 25-16, 25-21 and the girls are sub-state champions. We will be hosting at JCN on Tuesday, October 27th at 6:00PM for the STATE SEMI-FINAL match. We will be playing the winner of 2A sub-state #5. GREAT JOB GIRLS AND COACHES. Since there are only 2 teams playing there will be no limit on tickets.

McLouth defeats MHMA to make it to the sub-state finals. JCN vs. McLouth. The winner plays at home in a State Semi-final game on Tuesday.

JCN is into the final with a 25-14, 25-14 win over ACCHS.

last two first round games of sub-state volleyball. ACCHS defeats Valley Falls 25-16, 25-13. MHMA defeats McLouth defeats Riverside 25-18, 25-15. On to the semi-finals with MHMA vs McLouth and JCN vs ACCHS.

Great job JCN Cross Country boys and girls. Both teams finished 3rd in a difficult regional. trevor Pentlin finished 1st in boys, Sydney Meyers was 4th in girls and Zetta Noll was 10th in girls. These 3 will be competing at state cross country next Saturday. Great job kids. You have had an incredible season and we is very proud of you.

Sub-state VB. MHMA defeats Horton 25-6, 25-13

Sub-state volleyball. JCN defeats KCC 25-5, 25-9

Halloween Parade Guidelines for Oct. 30 Students will come to school in costume with a change of clothes recommended for after the parade. Costumes may not have any weapons while at school. Please keep those at home for Halloween night. Students do not need candy bags as the EMS Booster Club has graciously donated candy to prepackage for all of or students to get in their classrooms. Thanks to the Booster Club!!!!!!!!!!

Red Ribbon & Bullying Awareness Week Oct. 26-30 Students and staff are all welcome to participate in support next week!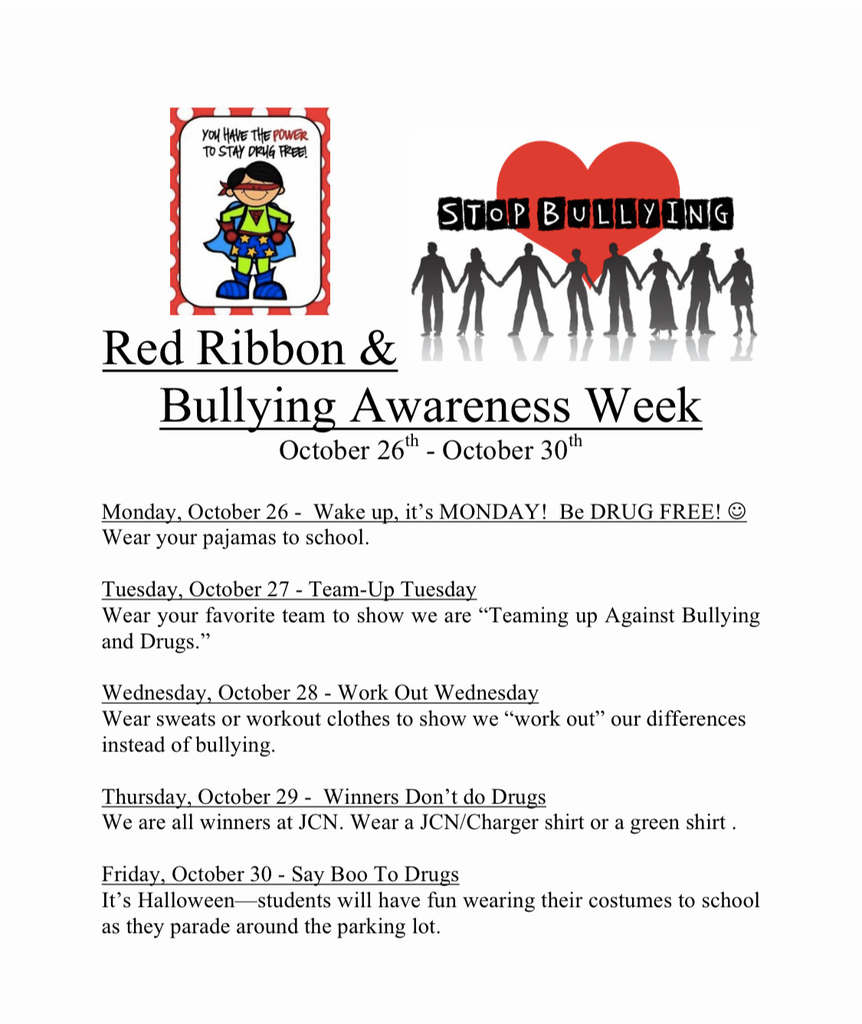 Update on Regional Cross Country. The boys will run at 12:30 and the girls at 1:05. This is a change from what was first put out. Again, it will be held at Pierson Park, 1800 S 55th St., Kansas City, KS, 66106.

Cross Country boys and girls teams will be at Regionals tomorrow. The regional will be held at Pierson Park, 1800 S 55th St., Kansas City, KS, 66106. Both boys and girls have had great seasons and are hoping for a chance to go to state next week. They would love your support. You have made JCN proud Cross Country. Good luck and go get a PR.

Congratulations to the Varsity and Junior Varsity teams! Each team placed 2nd at our home meet. 10/22/20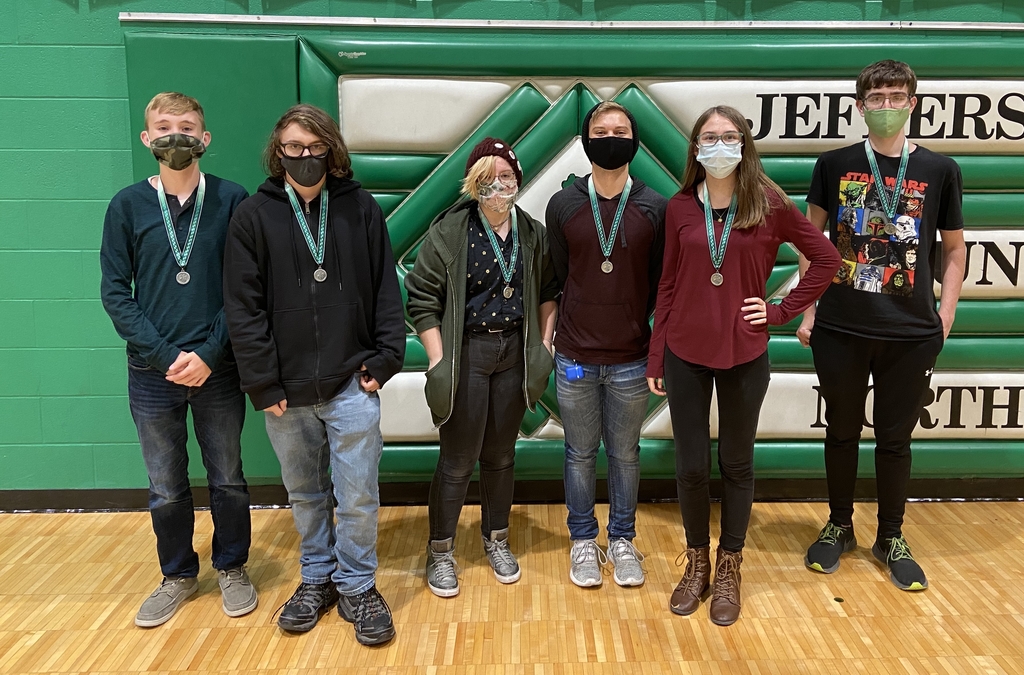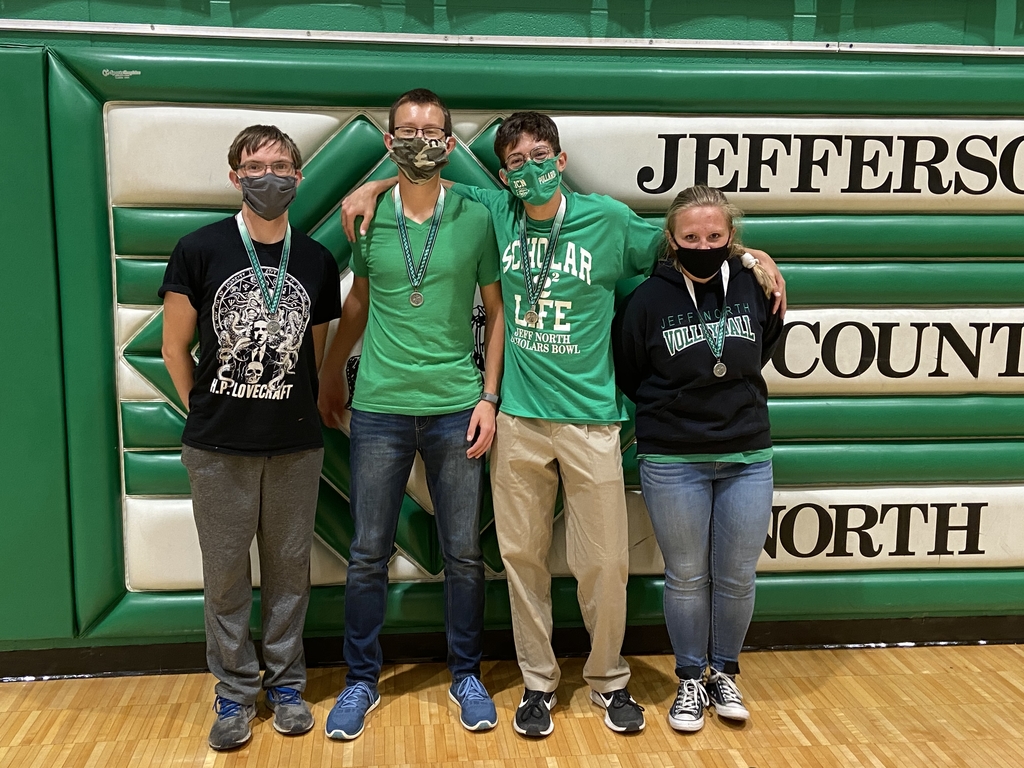 This Saturday we will host Sub-state Volleyball. The JCN team will play at 2:00. There will be crowd restrictions because of COVID. Only fans with an entrance ticket will be allowed into the games. Each team was given and equal number of tickets to disperse to family. The limitation on crowd will be lifted for the championship game, when only 2 teams are left to play. That game will probably begin after 5:00pm but there is not a specific time set. We are very happy that our girls are still playing and have avoided any quarantines so far. Keep playing girls.
Do you know what happens when you combine 100 toothpicks, a little glue, and a lot of thought? A "bridge" in our physics classes! As an introduction to forces, each student built a bridge. These were some of the most creative, thoughtful designs that I have seen in a while! The winner???? Cole Burk! His bridge held 110lbs before breaking! 30% of the bridges help 40lbs or more. Nice job, you guys!!