PreK parents, meet the teacher night is tonight from 5:30- 6:30. We will start in the library with some paperwork, then go to the PreK classroom. Don't forget to bring your child's social security card, birth certificate, and shot records. See you tonight!


Winner of the Guess How Many Bookworms in the Jar Contest!!! Thank you for visiting the EMS library during Meet the Teacher Night!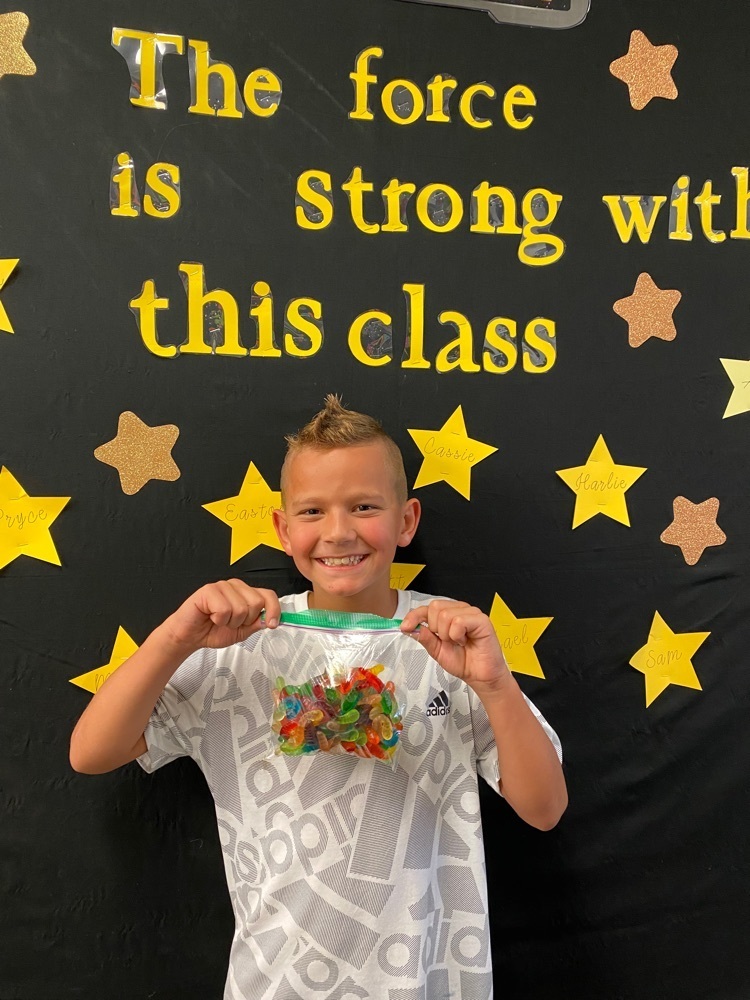 There will be a special Board of Education meeting Thursday, August 18, 2022 at 6:00 p.m. at the district office in Winchester. To view the agenda visit our website, usd339.net.

There has been a change to the breakfast menu this week. Tuesday will be Cocoa Puff cereal bar, fruit/juice, and milk. Thursday will be cereal, graham cracker, fruit/juice, and milk.

Welcome back Chargers! We are excited to see our JCN scholars this week. Together we will make it the best school year. Check out this back-to-school video:
https://bit.ly/3SQMM8s
#JCNexcellence

Tomorrow is the First Day of School! We will be dismissing students at 12:45. We are looking forward to an amazing school year!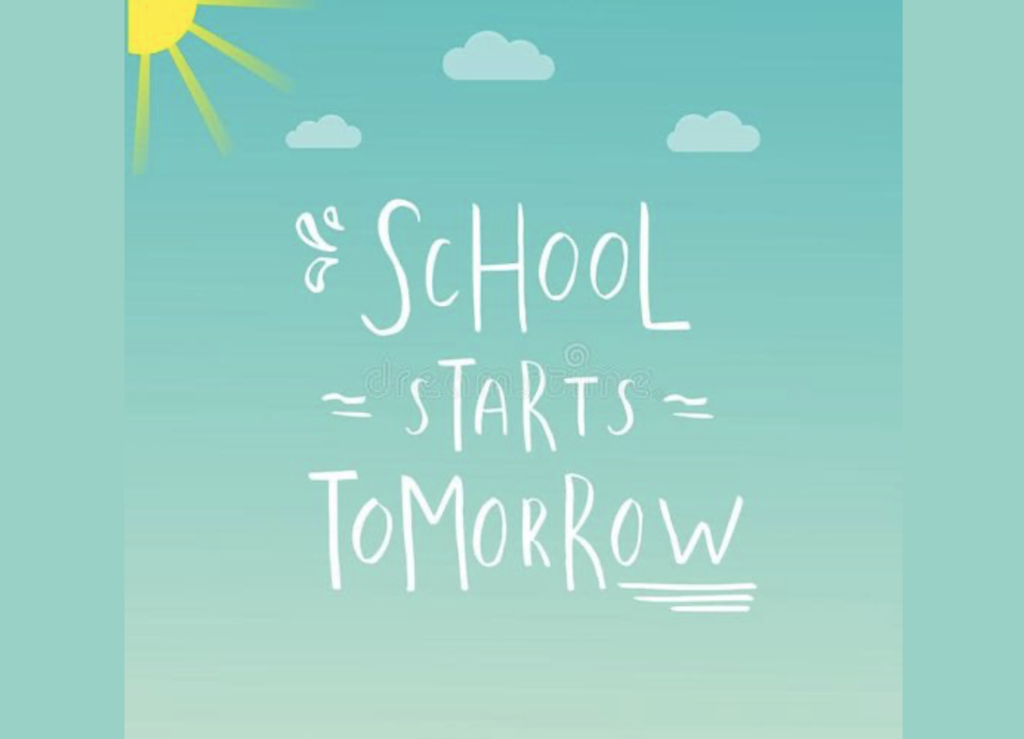 Happy Monday! Tonight is Back to School Night at JCN EMS from 5-6pm. This is an opportunity to drop off school supplies and see your classroom.
6th grade parents, the beginning band instrument display at the EMS will be Thursday, August 18th from 5:00-7:00pm! We will be in the band room. Mouthpiece/percussion testing will be the first two days of school, so we will have everyone decided on an instrument by then. Please email me if you have any questions. Thank you!
khernandez@usd339.net

The MS volleyball players will be watching a mandatory concussion video on Monday, August 15, at 3:15. Please have the players at the EMS at 3:10. This will be finished before practice starts.

First day of practice for Football, Volleyball and Cross Country is Monday. High school athletes will start at 3pm in the band. Let's get this season started!!!
For anyone interested in joining jazz band and/or theatre, there will be a Theatre/Jazz Band Parent AND Student Meeting on Monday, August 22nd. The theatre meeting will be from 5:30pm-6:00pm and the jazz band meeting will be from 6:00-6:30pm. It is very important that students are present at this meeting as we will be deciding on a time that everyone can commit to for jazz band. Ms. Crocker will of course lead the theatre meeting and discuss her expectations, etc. Again, this is only for those interested in joining jazz band or theatre. Please email us know if you have any questions -
khernandez@usd339.net
and
pcrocker@usd339.net
. Thank you and see you soon!

Openings for 22-23 school year: New Postings: HS Head Daytime Custodian (full-time) HS Evening Custodian (full-time) Title I Math Paraprofessional Current Openings: MS Assistant Boys Basketball Coach HS Assistant Boys Basketball Coach HS Head Baseball Coach HS Head Softball Coach HS Assistant Baseball Coach HS Assistant Softball Coach

There will be a MS Volleyball parent's meeting Tuesday, August 16th, at 5:30 following our practice.

Just a reminder that MS volleyball practice starts Monday, August 15th, from 3:30-5:25. Physicals must be turned into the office in order to practice. The coaches are excited to get back on the court.

The fall sports parent meetings on Tuesday, August 9th are for high school only. Middle school coaches will host their own parent meetings and will inform middle school parents of the dates.

All fall athletes and parents, we will have our parents meeting for football, volleyball and cross country tomorrow, Tuesday, at 7:30pm. Please note that we will meet in the high school commons area, not in the football bleachers. It should be much cooler there. From there, you will go with your coaches to a classroom to have your meeting. See you tomorrow.

Remember we have freshmen and freshman parents meeting tomorrow, Tuesday, August 9th at 6pm. We will meet in the high school library. Freshmen can take home their iPad after we have our meeting. We will also discuss JCN HS rules and culture. It will be a good time for us to meet and get high school started.

Parents, our fall sports parents meetings are next Tuesday at 7:30 in the HS commons area. Volleyball, Cross Country and Football. See You Next Tuesday.

Freshmen/new student and parent iPad meeting and orientation is next Tuesday, Aug. 9th at 6 pm. We look forward to meeting you and getting the year started. Also, at 7:30pm we will have our fall sports parent meetings for Cross County, Volleyball, and Football. See you next week.