Our puzzle "100 Monkeys and a Banana" is now complete after 10 days.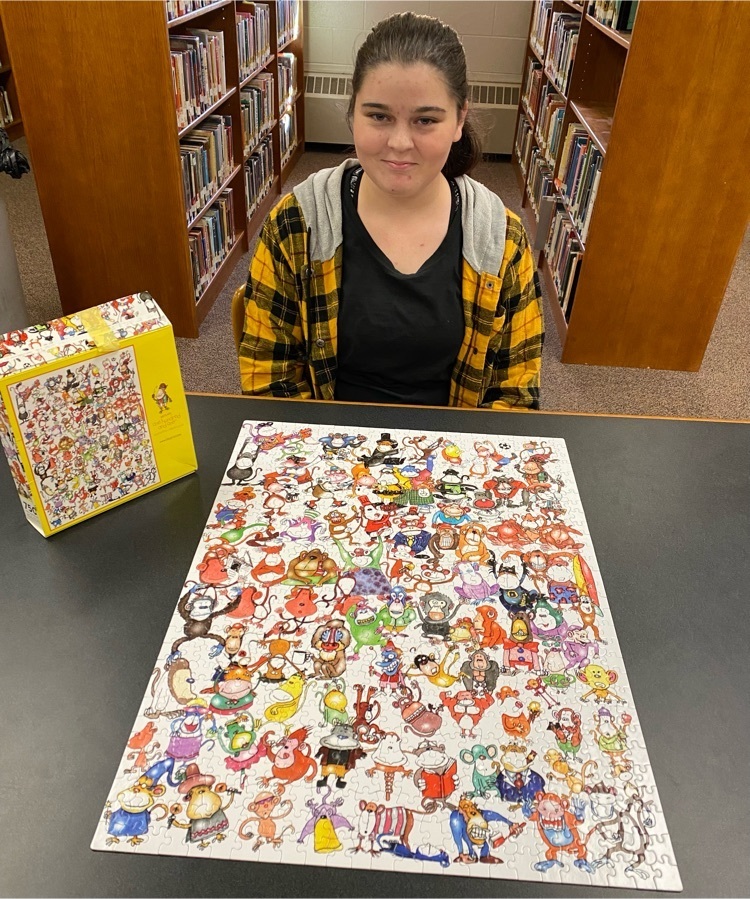 Ms. Ostrander's first grade class got to pick their own book to take home today! Reading is such an important part of students education. Thank you everyone who has donated to support their love for reading! ❤️ 📚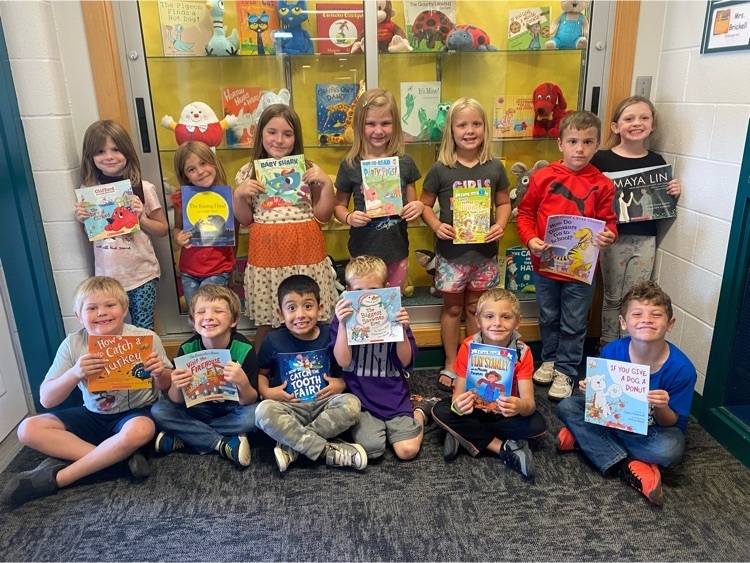 4th graders enjoyed hearing about Navajo traditions and customs.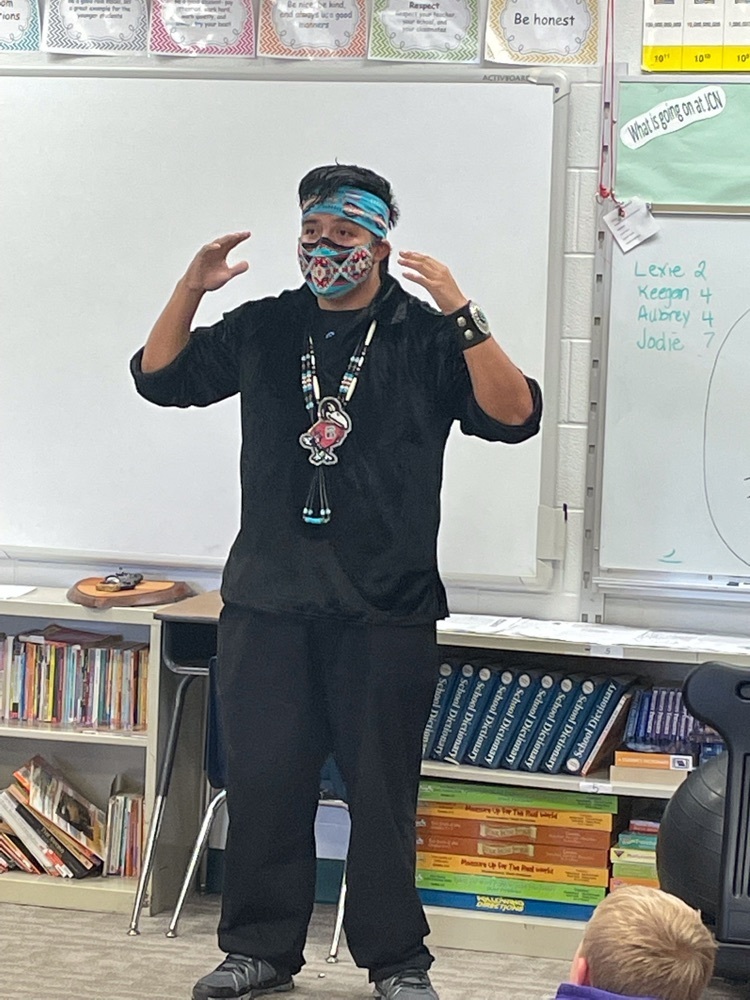 MS Girls Volleyball @ Effingham rescheduled for Wednesday, September 22 (Tomorrow)
Working puzzles and coloring during some "downtime" in the high school library. We are "unplugged and de-stressing!"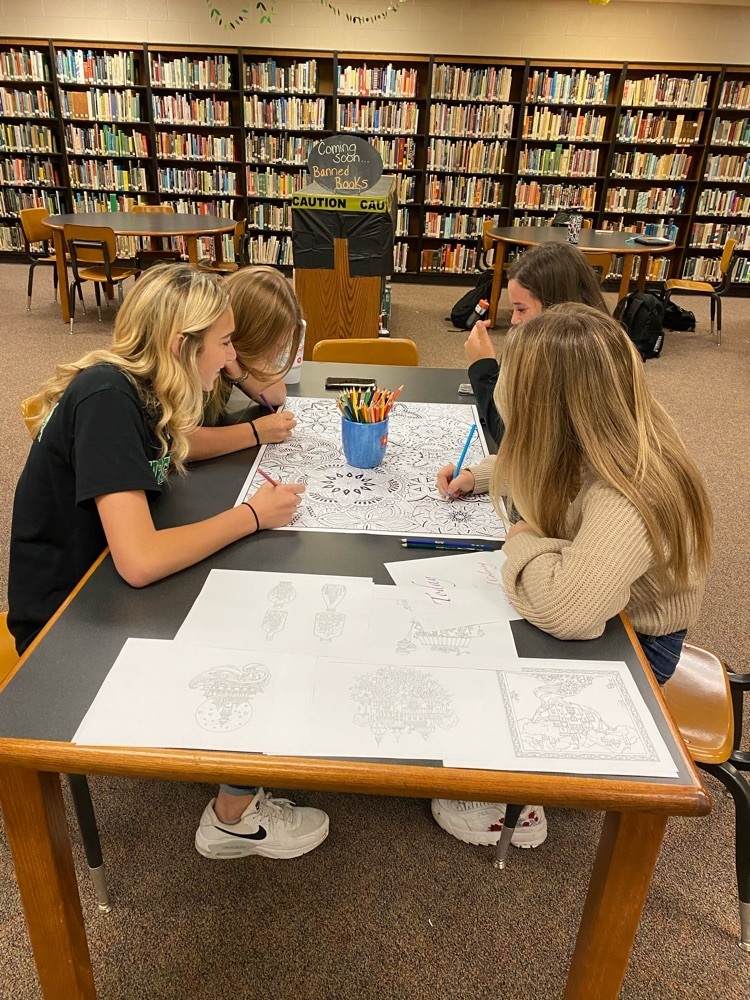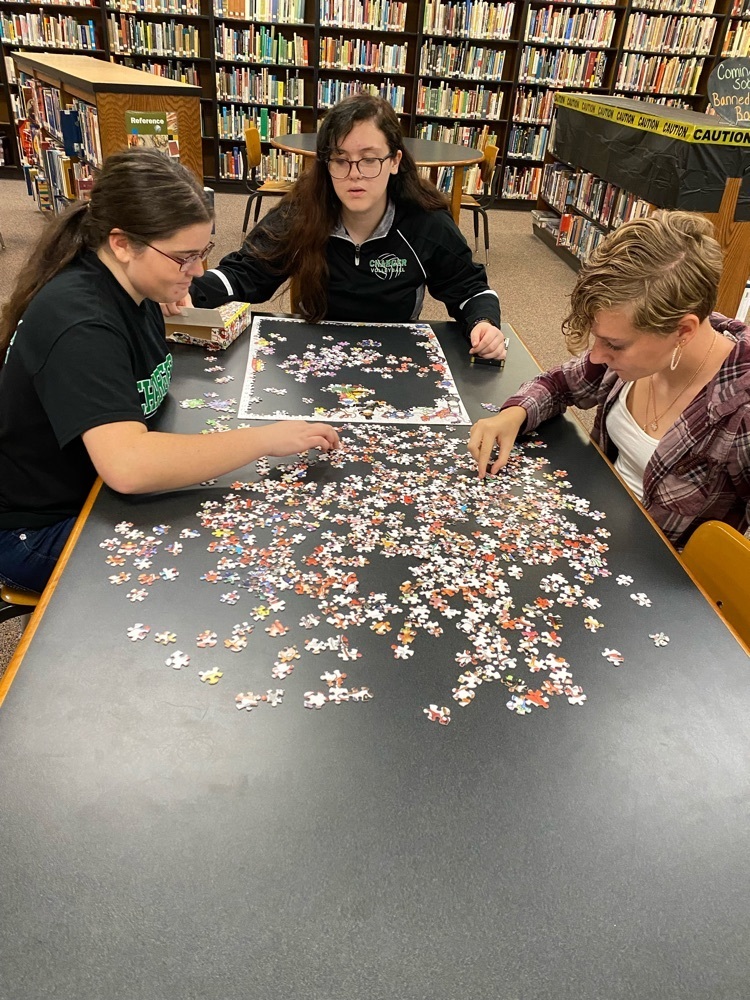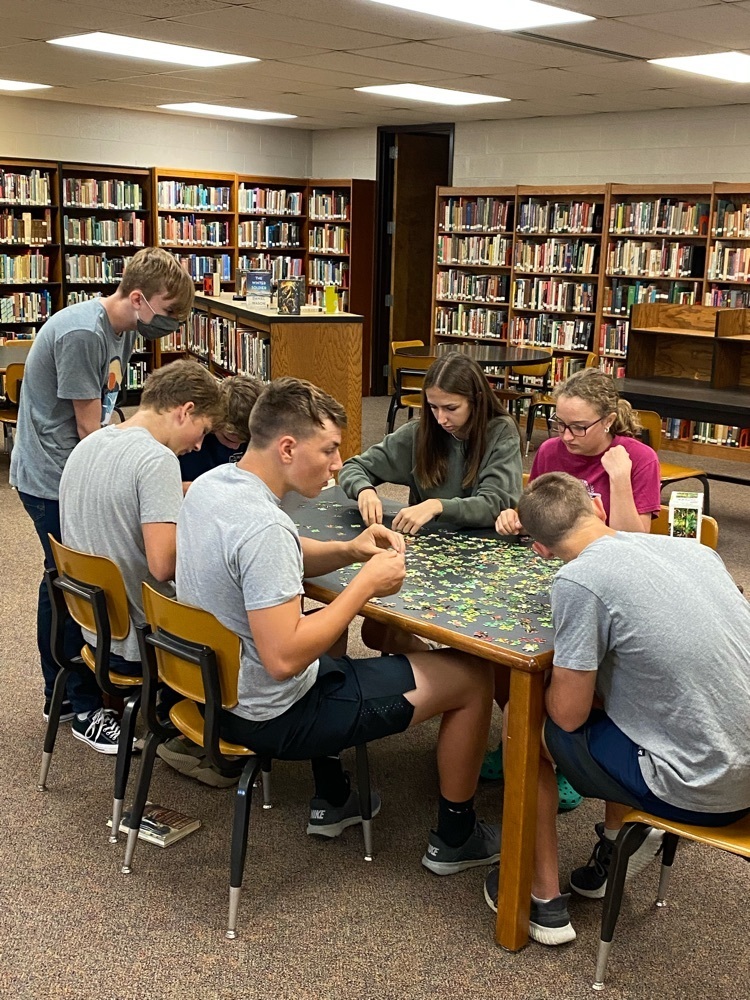 Celebrating National Banned Book Week in the high school library today through October 1st. Some of our students have put together a great display of banned and challenged books. We also have a contest going on-grand prize is an Amazon gift card!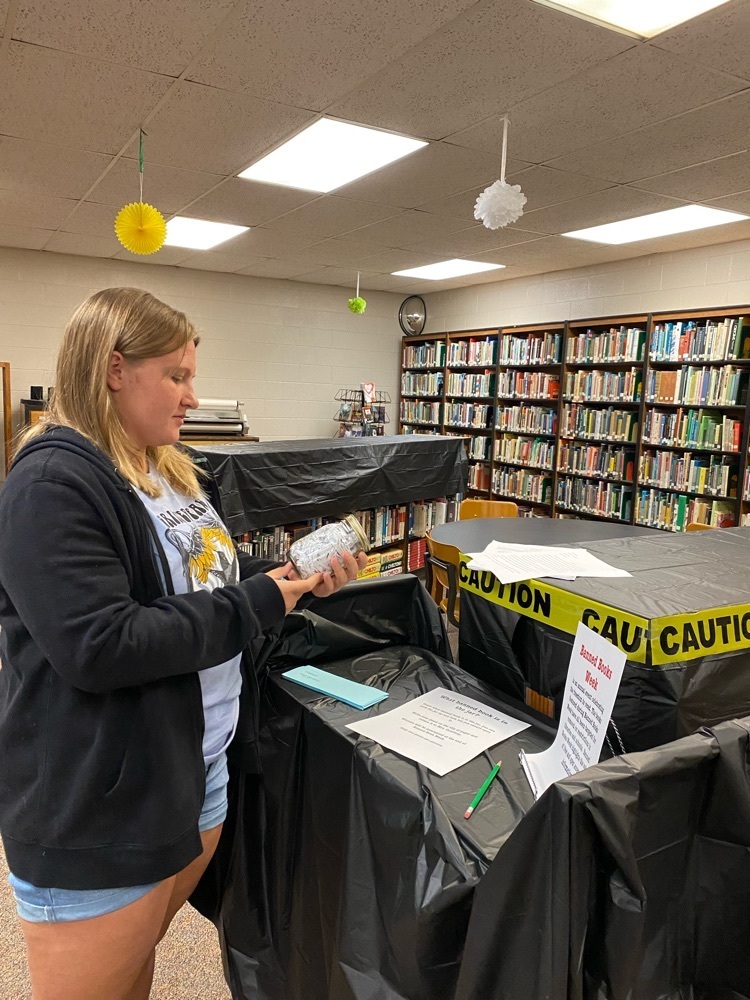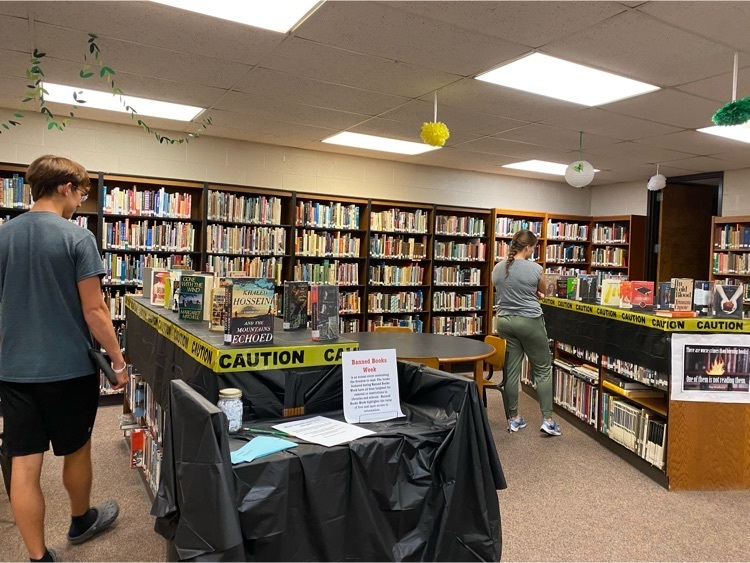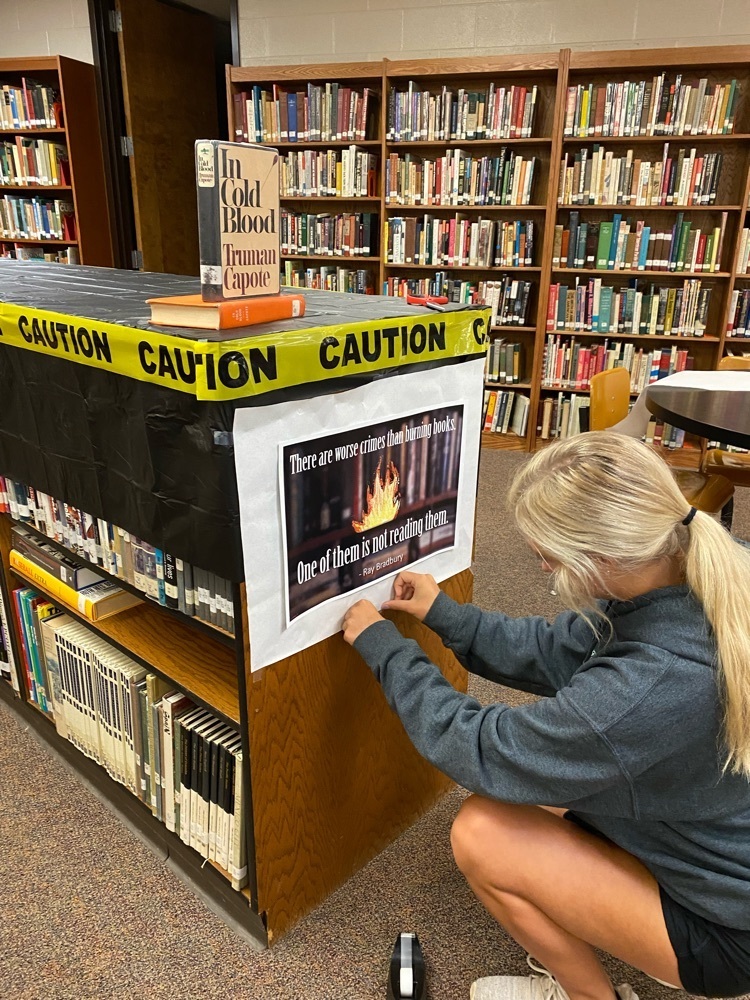 MS Girls Volleyball game tonight in Effingham, 9/20/21, is postponed ☹️. There will be no practice tonight.

MS Cheerleaders and Parents! *Cheer Practice for next Tuesday 9/21/21 has been moved to Wednesday 9/22/21 5:30 – 7:00: due to the MS Volleyball team attending the High School Volleyball game on 9/21/21. *Since we missed a couple of cheer practices, we are adding a practice on 9/29/21. We will practice on 9/28/21 and 9/29/21 from 5:00 – 7:00. This additional practice is needed for our dance performance on October 7 at the football game.

Kindergarten is having a very colorful year.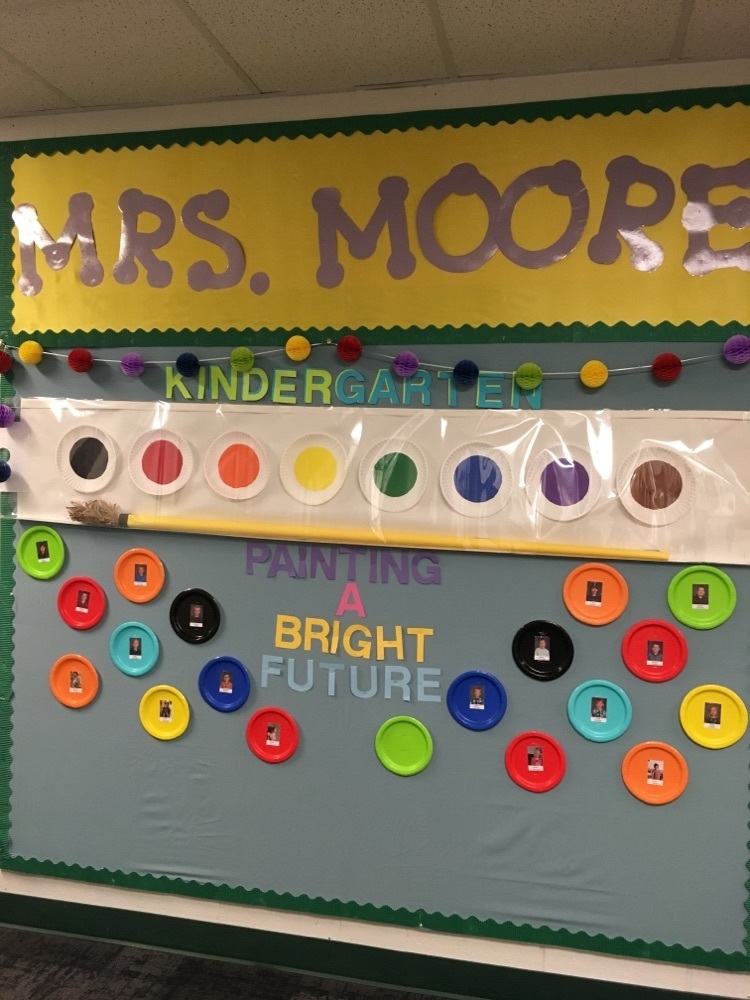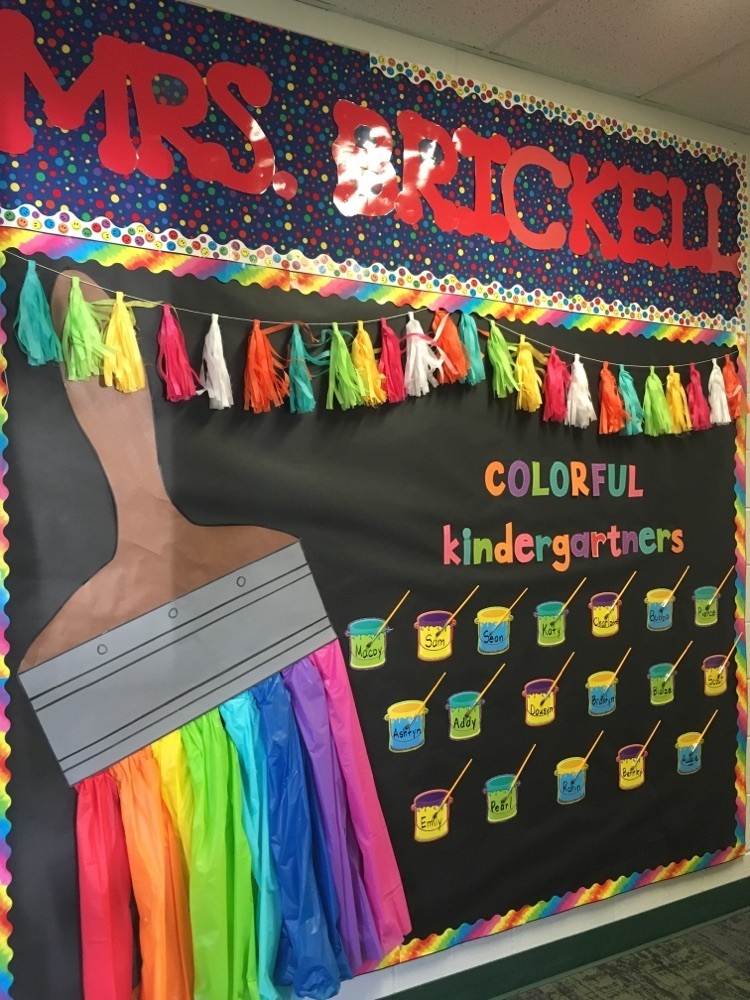 The PreK-2nd grade Grandparents Day scheduled for Friday, October 8, 2021 has been moved to the spring. Date to be announced.

Thursday afternoon, the JCN cross country team traveled to McLouth to compete. The boys placed 3rd overall, while the ladies were one runner short of a team. All our athletes competed very well, bringing home 7 medals with only 10 athletes competing.

At tonight's football game at Oskaloosa, the Lago Vista food truck will be behind home bleachers from 5:30 to 6:45 ONLY for a $5 meal deal.

We have decided to send the cross country team to their scheduled meet today in McLouth. Good luck to the boys and girls as they compete.

At tomorrow's football game at Oskaloosa, Kona Ice will have a truck there at the game. See the uploaded image.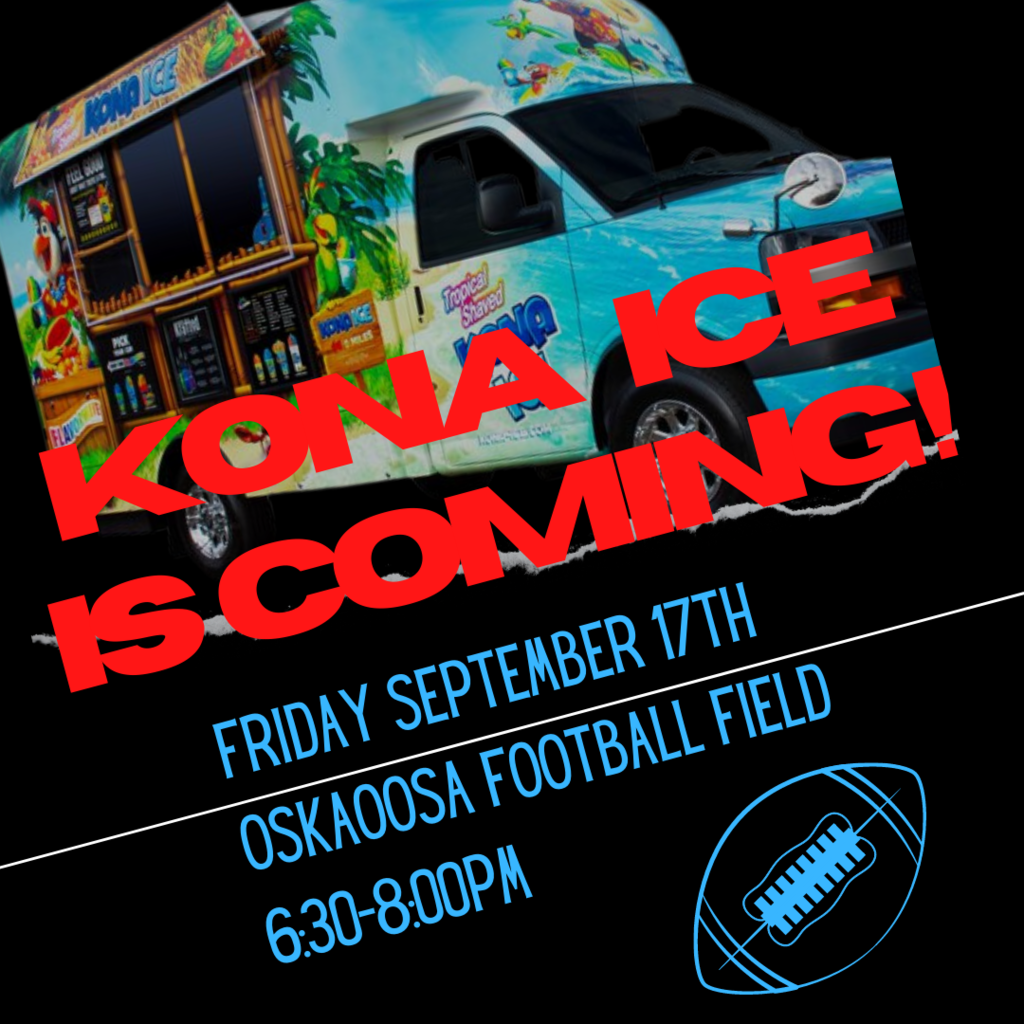 The cross country boys and girls WILL be running today at McLouth.

The Cross Country boys or girls teams will NOT be competing in McLouth tomorrow, Thursday, Sep 16th. Please let everyone know that will be affected by this change.

On Monday, September 13, 2021, the Board of Education adopted COVID measures in an effort to reduce the number of students quarantined from school. The letter is available to view on the website under "NEWS".

Come support the JCN band tomorrow and get your lunch before the game! We are hosting a tailgate from 12:30-2:00pm serving hamburgers and hotdogs with sides and drinks. It is a free will donation! We'd love to see you there and would appreciate your support! 💚🏈🎵