Watch MS VB live on the USD 339 YouTube channel. Follow the YouTube link (icon) on the school website or search, Jefferson County North USD #339, on YouTube. All home games will be broadcast on our Youtube channel this year 😁

MS Football Game w/ACCMS Thurs., Sept. 2nd is postponed. Reschedule is TBD.

MS Volleyball Parent's Night is tonight between the 2nd and 3rd matches at the high school in Winchester.

Way to get the season started HS JV Volleyball. The JV team went to Perry Saturday and competed against 8 other schools. Our girls fought hard and came away with a 2nd place award against great competition. The Varsity Volleyball team will be opening up their season Tuesday at 5 against MH-MA and PR, playing at MH. Good luck girls.

MS Pep Club club signup info went home Thurs. it gets students admission to MS games for free if they wear their Pep Club t-shirt.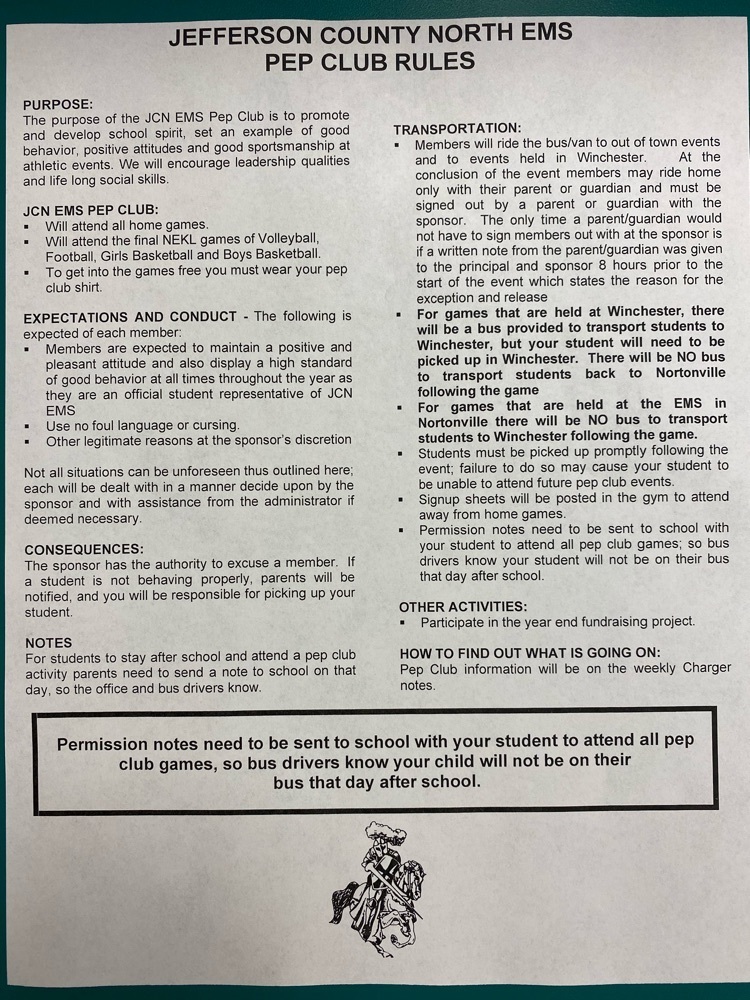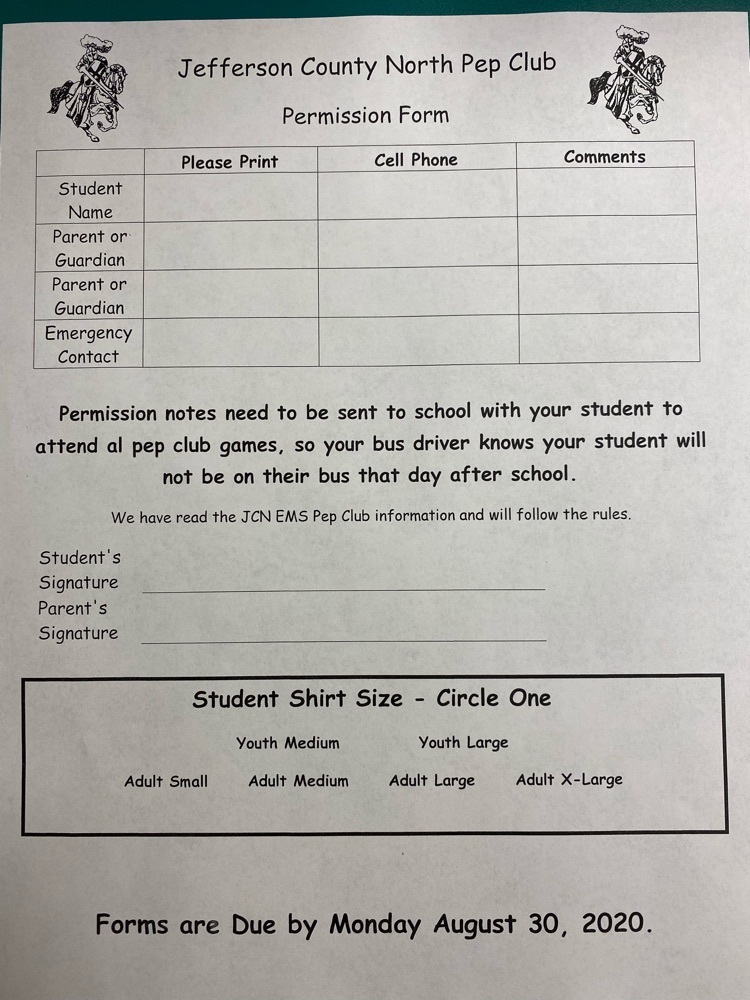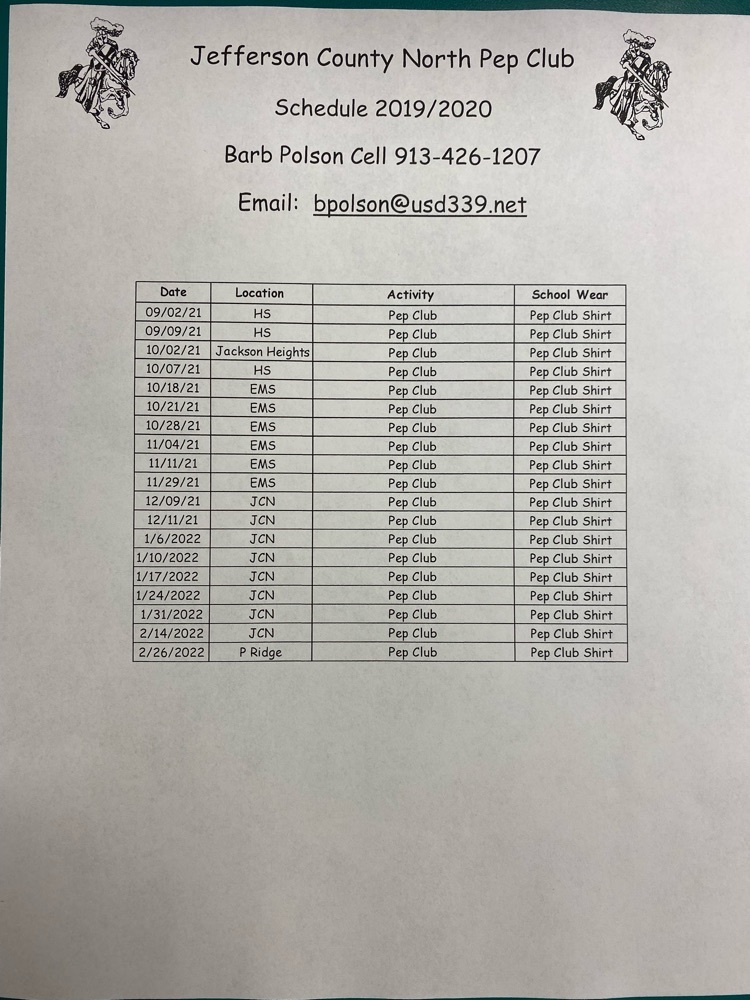 Schedule for Parents night! We look forward to seeing you tonight 😁!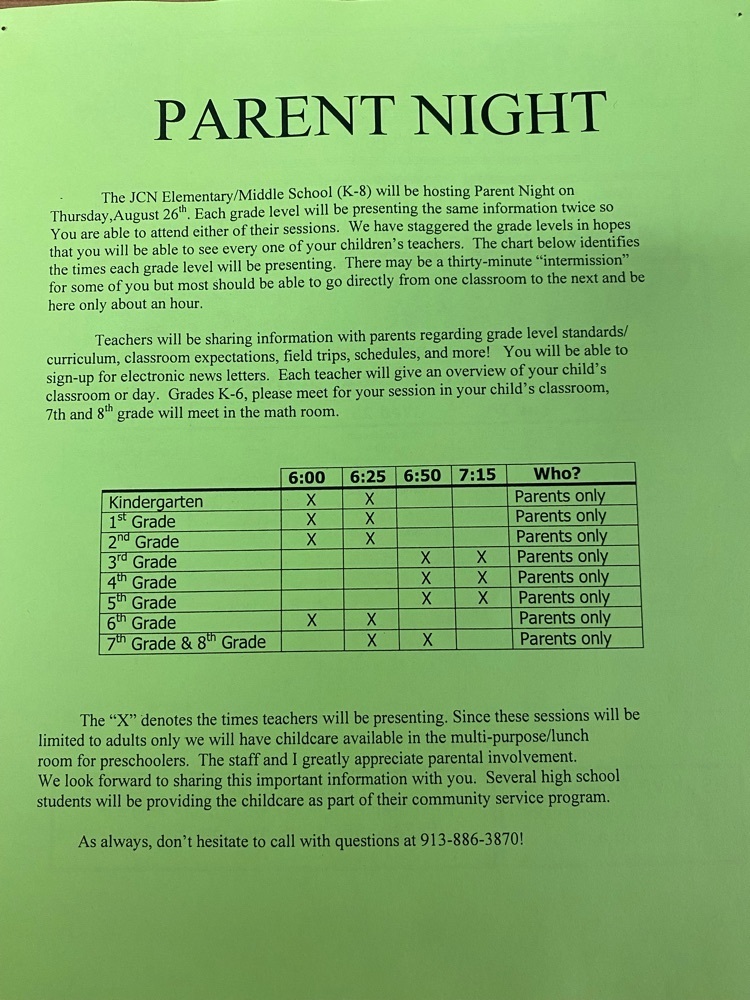 Ms. Ostrander's first grade class is doing a unit on insects! On Tuesday they went outside to see what insects they could find around the school! 🪲🐜 They are also growing butterflies and ladybugs in the classroom! 🐛🐞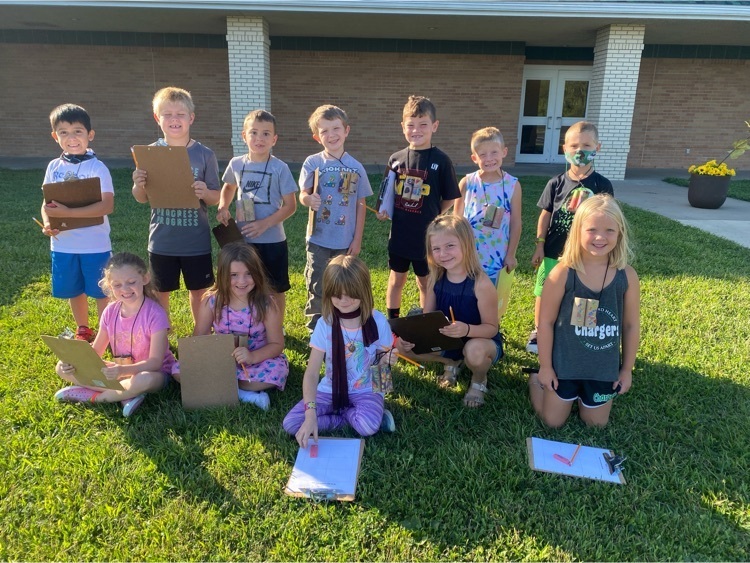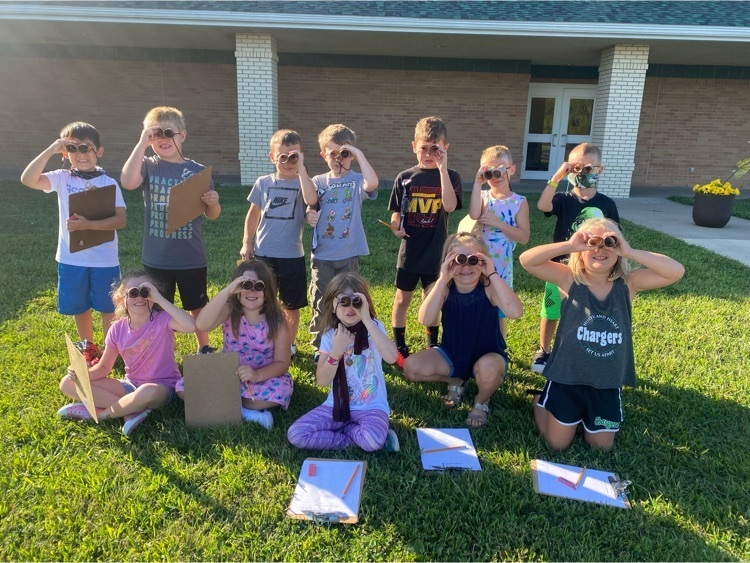 HS & MS Gatorade Scrimmage this Friday, August 27th at 7pm. Admission is free, but any donations of Gatorade are very appreciated. All donations go to the football teams to use after games.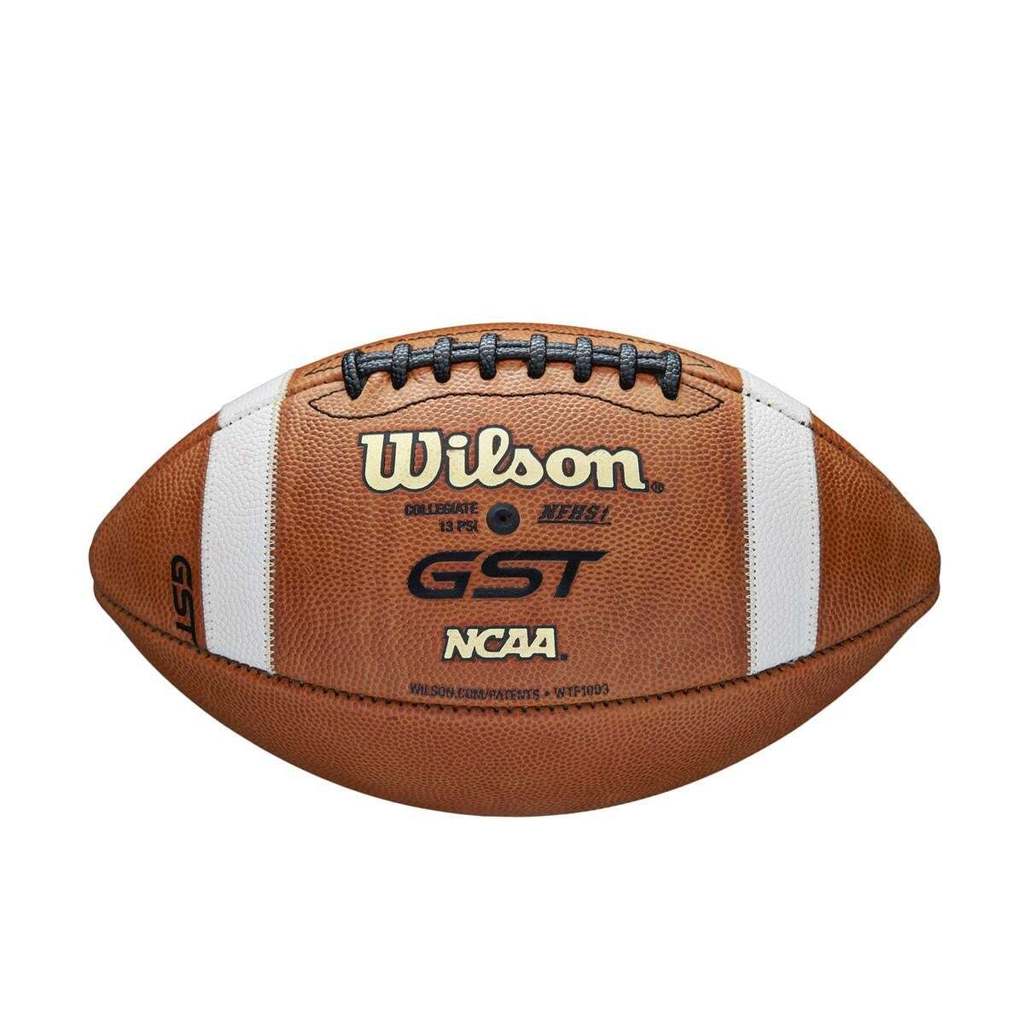 Hello, band parents! The instrument display will be TOMORROW, August 19th from 5:00pm - 7:00pm in the band room at the EMS. If you are needing an instrument for your child, Manning Music and Judi's Woodwind Shop will be there to help you find what you need. We are mouthpiece testing today/tomorrow, so when you arrive, we can talk about what instrument your child is going to play. Even if your child has an instrument, still come to get the care/cleaning kit for their instrument. Thank you!

First 1/2 day kindergarten filled with fun, movement, scavenger hunt and sweet treat to eat.

Here's to a bright year 🕶 ☀️ at JCNEMS from some of the primary wing staff. 💚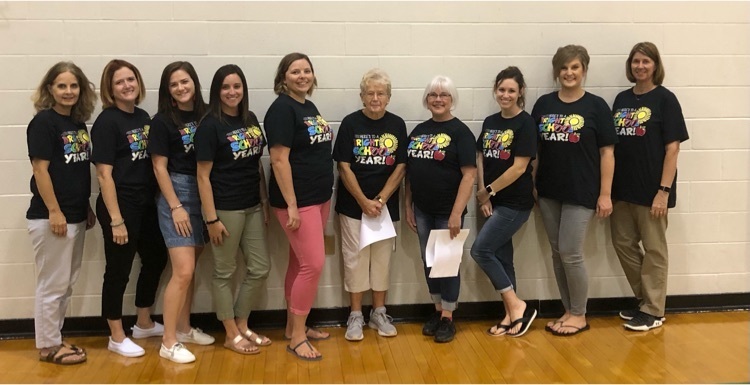 MS Girls Announcement! Cheer and volleyball practices are cancelled today, Aug. 17th for MS Girls. No MS girls practices today.

MS Parent Reminder Sports practice begins at 3:15 today in Nortonville MS Volleyball Parents Meeting tomorrow Aug. 17th at 5:20 MS Football Parents Meeting today Aug. 16th at 5:30

Reminder: K-8 MEET THE TEACHER NIGHT and drop off school supplies at the EMS tonight from 5-6:00! Looking forward to seeing you!

Beginning Band Instrument Display is rescheduled. It is moving to Thursday, August 19th, 5:00-7:00 pm @ EMS

The staff at JCNEMS has been busy getting ready to meet students for the first day of school on Tuesday! 💚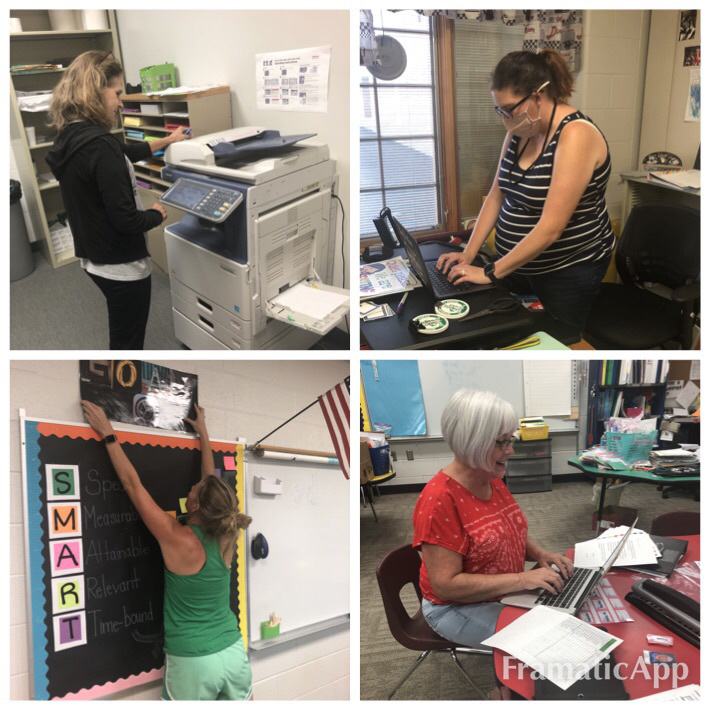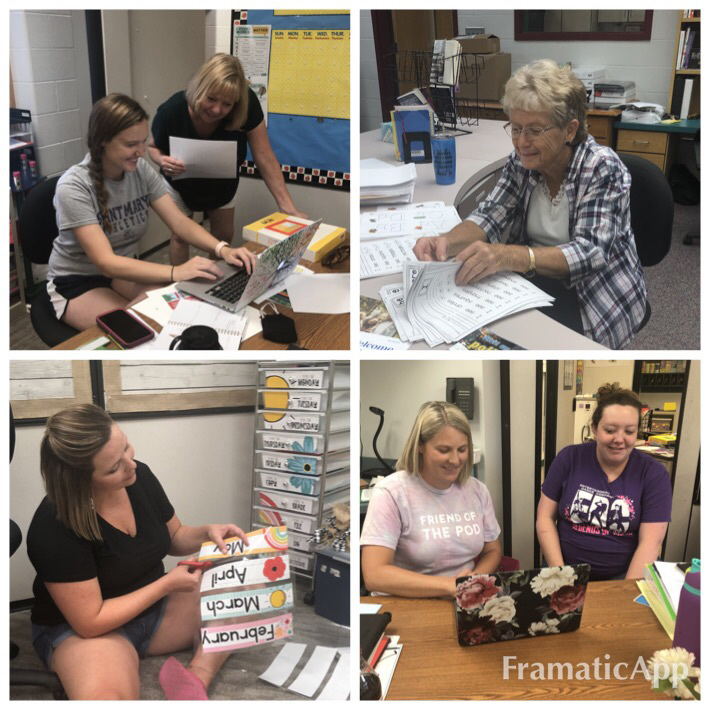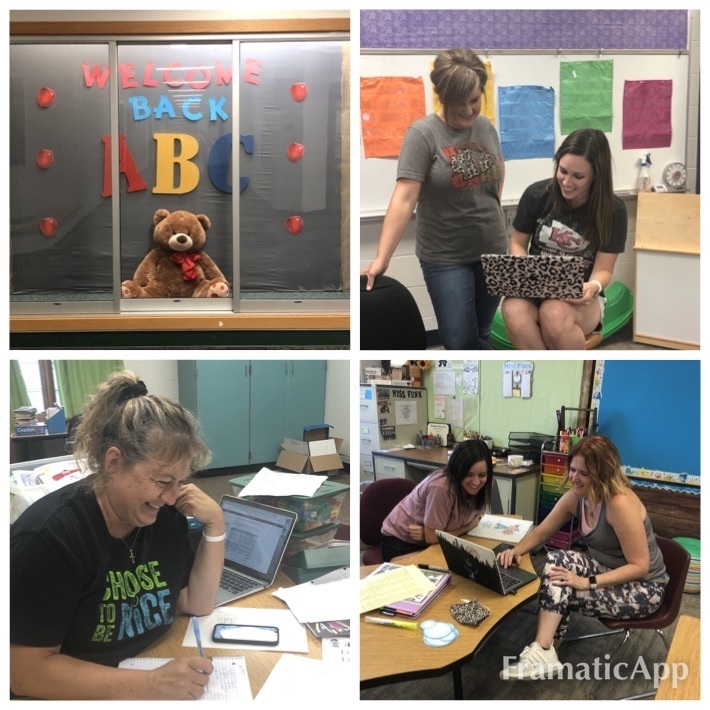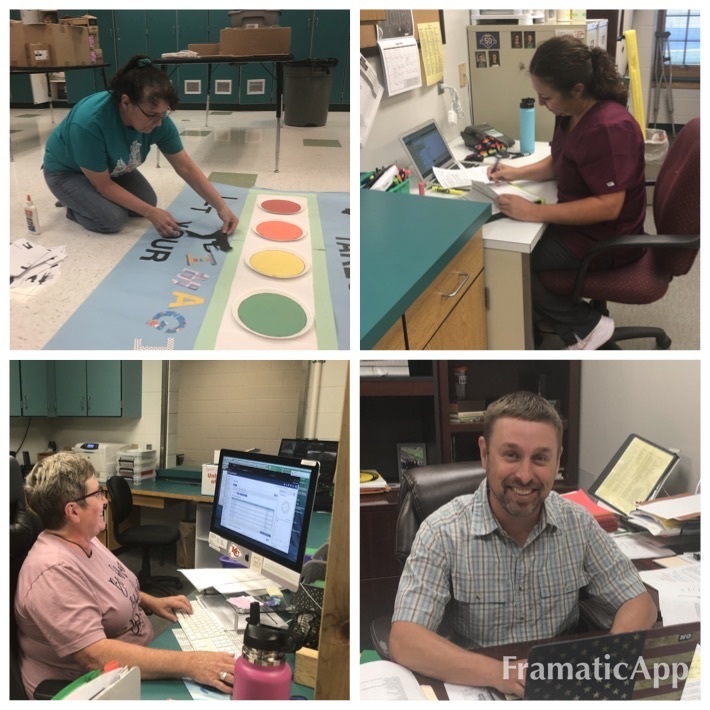 To mask, or not to mask, that is the question.... The federal order stating all bus riders (including school buses) will be followed at Jefferson County North Schools. Please have your student ready to wear a mask on all school transportation. JCN will continue with masks "optional" in buildings. Looking forward to seeing students back soon!
Freshman iPad Orientation Thursday evening 6:30* at the High School It is very important and each Freshman taking an iPad home have "their own" AppleID that can be entered into the iPad. This gives us the ability to find a "lost" iPad, and has proven its value many times over the years. I have saved the instructions (Creating an AppleID 2021) on the web site, but please understand that the process changes subtly, so there may be some differences in the process.
https://5il.co/wwzw
Please try to have an AppleID and Password (that you will be giving to our office personnel) Thursday night. If you "think" you know it, please log into Manage My AppleID and make sure it's correct. We'll see you Thursday night! *NOTE THE TIME. I know you may have seen an assortment of times for this meeting. It is at 6:30PM at the High School.

We appreciate your great work at enrolling students! As we are reviewing enrollment entries, we have noticed some families may have missed a step or two. Please ensure you have enrolled each of your children by selecting on them separately within Powerschool. Some families have updated one child but not other family members. Also, we've noticed some of you have paid fees but missed logging in to Powerschool and completing the updates or necessary documents. As always, if you have any questions don't hesitate to call the school offices today and they will guide you through the online enrollment process. Also, please be sure to pay enrollment fees – either by Revtrack online, or in person at the EMS or HS Offices. As a reminder – with your ID and Password used to enroll in Powerschool, we encourage you to log in and check your MS and/or HS child's progress regularly throughout the school year. We appreciate you and are excited to see your children again soon. Thank you for helping us start the year as smoothly as possible with completing the enrollment information!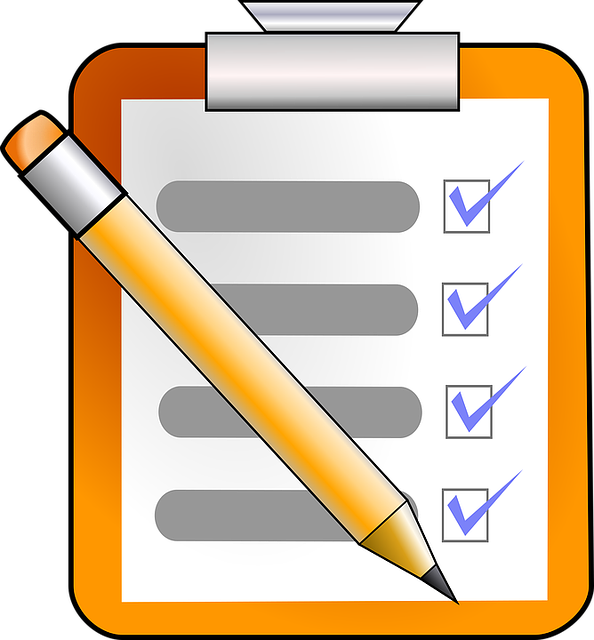 Enrollment Day is here! Thank you for completing enrollment today if you have not already. Even though all children will be able to eat free during the 2021-22 school year, the Household Economic Survey (HES) generates additional funding for our local educational programs. We encourage all families to consider, review, and complete the HES application. Eligibility determination will be made according to the established guidelines, and if your family qualifies the district will receive the funds accordingly. If families do not complete the application, state funding for our school district will be reduced. The HES application is attached to our online enrollment for your convenience and consideration. Please feel free to contact our district's office at 913-774-2000 with any questions. You can submit the Household Economic Survey application by mail, email or return it in person at your child's school. If you decide to send your documents by mail or email, please send them to the address below: Jefferson County North Schools % Superintendent of Schools 310 5th St Winchester, KS 66097
EconomicSurvey@usd339.net
Thank you for your consideration of this important process.