"The Mission of JCN is to provide a quality education for all students enabling them to assume a positive role in society."
Vision Statement: Total excellence for all students looking to the future together.
School Motto: Quality education for all students.
High School Mission Statement
The mission of Jefferson County North High School is to enhance the educational skills for students to become productive citizens and lifelong learners.
Elementary/Middle School Mission Statement
The mission of JCN Elementary/Middle School is to involve students in a wide range of learning experiences which meet each student's individual needs, and promote creativity and self-esteem, while preparing them to succeed in a changing society.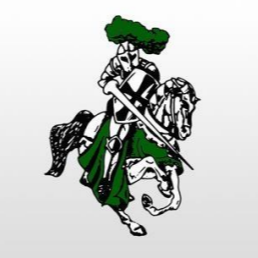 We Believe
❖ the curriculum is student centered,
❖ parent-community-school-student partnerships maximize the potential for student success,
❖ all children can learn and succeed given proper time, instruction, and support,
❖ schools are responsible for the conditions that determine student success, and
❖ teaching people to be self-directed learners provides the basis for life-long learning.

I started my career at JCN as a bus driver in 2010. I left the district for 4 1/2 years but returned in the summer of 2022 as the district office secretary/treasurer. The JCN family has given me the support needed to be successful in the position. I am a JCN alumni, along with my children, so it is good to be a Charger again.. ---Teri Coppinger
Teri Coppinger  
   District Office Secretary
I have been in education for 22 years. I have worked in multiple school districts in four different states. JCN has been an absolute dream job! As a school administrator I heavily value that the superintendent is open and willing to listen to input from all staff members. The board is also very supportive and caring. The teachers and support staff are all very dedicated to our students and are always willing to step up to the plate to do what is best for kids. The parent support in this district is like nothing I have seen before. It is phenomenal. I absolutely LOVE working for JCN! ---Dr. Bobbie Meier
Dr. Bobbie Meier  
   Elementary / Middle School Principal
During my time at JCN there are many that come to mind, here are a few: Supportive Community: The supportive community of the teachers, staff, and parents who are invested in the success of their students and each other. Opportunities for growth: Our school provides opportunities for professional development, growth, and advancement. Innovative Programs: I have been attracted to our school just because of the innovative programs, such as technology integration, as well as technology ratio for students and project-based learning. Reputation: Our school's reputation is important, and has a strong track record of academic achievement, community engagement, and athletic success. ---Ms. Shanie Adams
Shanie Adams  
   High School Teacher / FBLA Sponsor / Assistant Athletic Director

Jefferson County North, Unified School District #339, is located in the northeast corner of Jefferson County. The district encompasses 114 square miles. Much of this land is in Jefferson County, with very small sections extending into Atchison and Leavenworth counties. This area includes the two towns of Nortonville and Winchester.
The district has impressive, well-maintained, technology rich attendance centers including an elementary middle school (Preschool-8th grade) facility built in 1997, located in Nortonville, and a recently renovated high school (9-12th grade) facility built in 1980, located in Winchester. The other main building in the district serves as the district office and high school technology center, also located in Winchester.
Jefferson County North is a great place to work and live where children come first, and exciting things happen.
Things to know about the area:

Deadline: Open until filled
For further details, specifics or an application contact or visit our website:
District Office 310 5th Street, Winchester KS 66097 Phone: 913-774-2000 Web: www.usd339.net (application available under documents/employment opportunities) USD 339 Jefferson County North Schools is an equal opportunity employer.
Posted 11/14/2023
Full single health insurance

Family plan health insurance is full single amount plus $100

8 sick/bereavement leave days per year cumulative to 60 days / All days available at start of year

5 personal leave days at start of year / Unused days can be compensated at sub rate at end of year or changed to sick leave

Retirement bonuses:

1. 15 or more years with district at time of retirement $100 per year of service

2. unused sick leave at time of retirement $50 per day up to 60 days